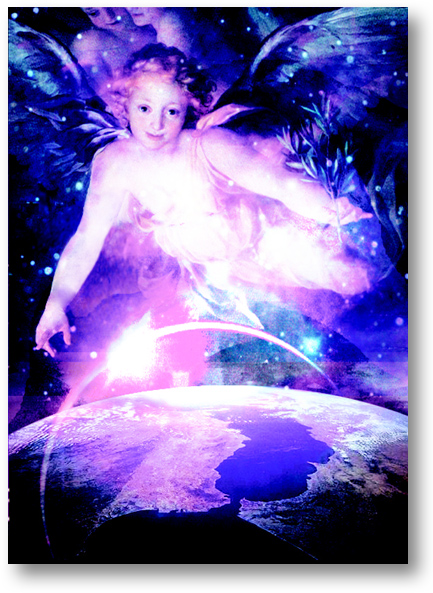 These All-occasion Cards are blank on the inside,
so You can write Your own Special Message

Heaven on Earth
All-occasion Angel Greeting Card
Blank on the Inside
and this message on the Back Cover:

"Cherish this world, My Children, and adore your beloved uniqueness so you may embrace each other in the Spirit of Brotherhood at last. For, indeed, you are All My Children, even as I AM the Divine Parent of each and every one of you. So do honor your Heavenly Father and bring forth your Divinity which shall surely lift you to the highest realms of attainment that you can achieve. For then you will truly reflect Godliness and My Image shall be revealed upon the Earth at last."
Each Card includes:
A frosted semi-transparent Envelope

Perfect for Birthdays, Christmas, Easter or anytime.

Celebrate the Beauty of God's Divine Angels in these Greeting Cards by I AM.